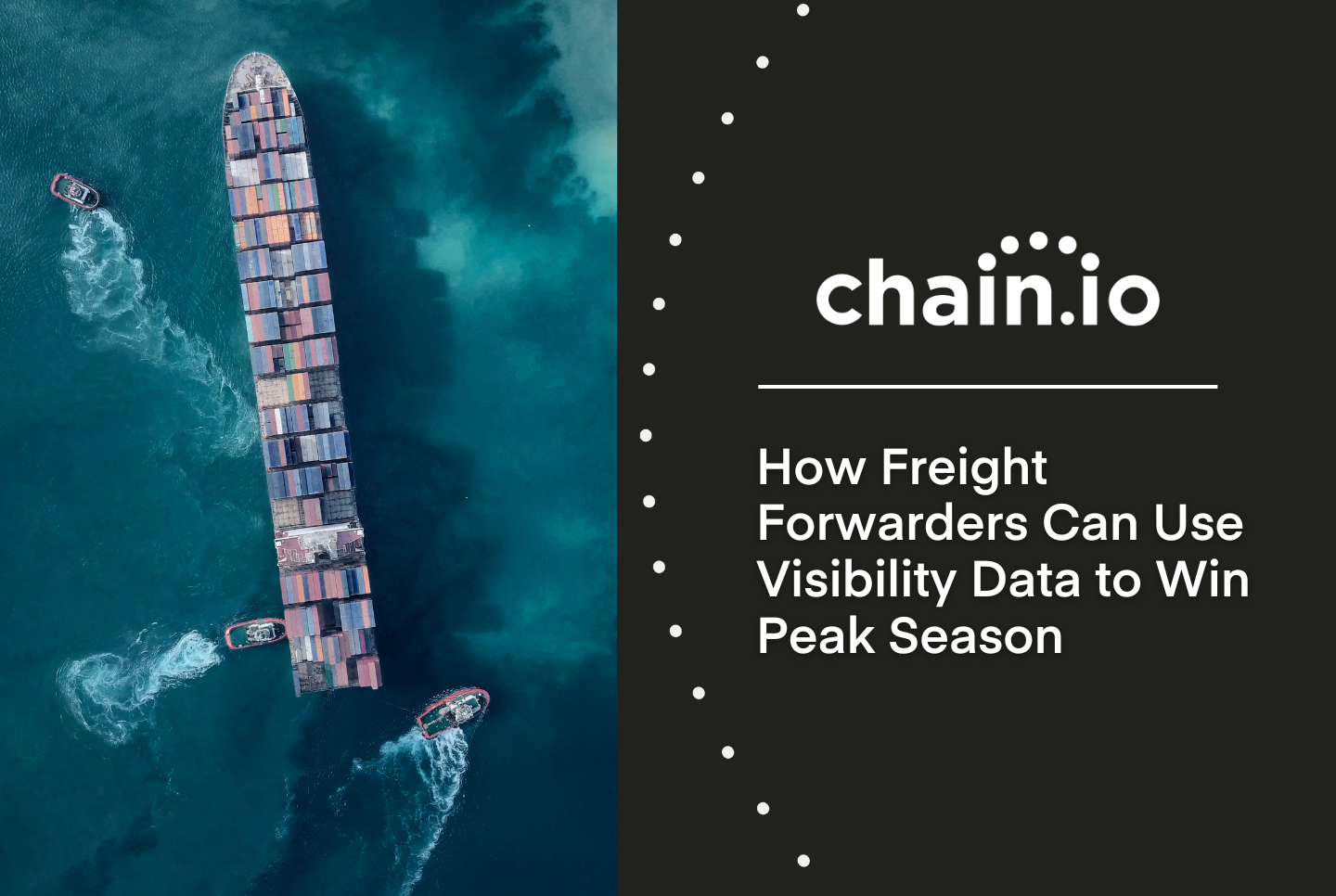 Production for peak season is ramping up right now, and bookings for space have likely already started. As a freight forwarder, it's essential that your organization starts preparations now so your team is armed with the best possible information to serve your customers and effectively manage shipments.
Included in this eBook:
Expert perspectives on the demands of peak season 2023
Resources to help you understand the value of visibility data
Three ways freight forwarders can take action with visibility data
The difference between location and milestone visibility
How you can operationalize and integrate your visibility data to win peak season
Download for free now!